Impact Labels receives Coles labelling colour certification with Jet Technologies inks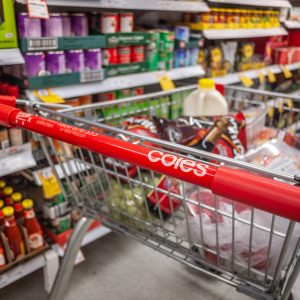 Jet Technologies' customer, Impact Labels, is one of just two national suppliers approved to provide labels for Coles Supermarkets as a preferred flexographic label printer.
Impact Labels is an Australian-owned label converter that uses Jet Technologies' UV flexographic printing solutions. This includes Pulse Roll Label Products' PureTone FPC (Food Packaging Compliant) UV flexo inks which are used to print food and beverage packaging, and which fulfil the total colour gamut required to comply with Coles' print quality standards.
"It is vital that the ink systems we supply to our customers are fully compliant with the most rigid industry regulations, particularly when it comes to food packaging and labelling applications," said Jack Malki, Director, Jet Technologies. "PureTone FPC inks are not only migration compliant, but Impact also benefits from the high-strength mono-pigmented formulation, which gives cleaner, brighter colours, and, in combination with digital colour management, provides accurate, consistent brand colours, right first time."
Impact was asked to participate in the Coles Forum to develop a benchmark certification for their print suppliers across packaging and labelling. This involved a trial to ensure Impact's printing solution satisfied Coles' packaging and labelling requirements. Impact achieved an outstanding 97% accuracy in the matching of PMS and special colours, leading to the successful supplier certification.
"Impact is looking at the big picture in being able to prove to Coles, and other brand owners and retailers, what we can do to optimise colours using a standardised process," said Byron Hudghton, Managing Director, Impact Labels. "We take a print by numbers approach that is analytical in set, measure, calculation and the processes behind it. By combining PureTone FPC's high density, vibrant and substrate versatile inks, with the right controls, tools and systems, we are well-positioned to offer the best product that meets the expectations of our customers every time."
"We are excited to receive this certification and grow our partnership with Coles," Byron added.