Jet Technologies at Auspack 2019
March 26-29: Watch a live demonstration
Ilpra FS5000 Tronic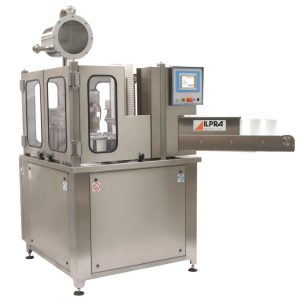 Visit us at stand D100 for a tub sealing demonstration.
The Ilpra FS5000 machinery will be in operation on the Jet Technologies stand. Jet Technologies will be demonstrating fill and seal solutions and consumables for dairy, condiments, ready meals, wine & spirits.
The Ilpra fill and seal machines are designed to satisfy different production requirements from small output to high production by fully automatic machines which are compatible with die-cut or roll fed lidding. The Ilpra FS5000 automatic rotary fill seal machine is ideal for for juices, dips, yoghurt, pestos, soups, sauces & honey.
Register for Auspack and contact us to schedule a private demonstration of the FS5000.